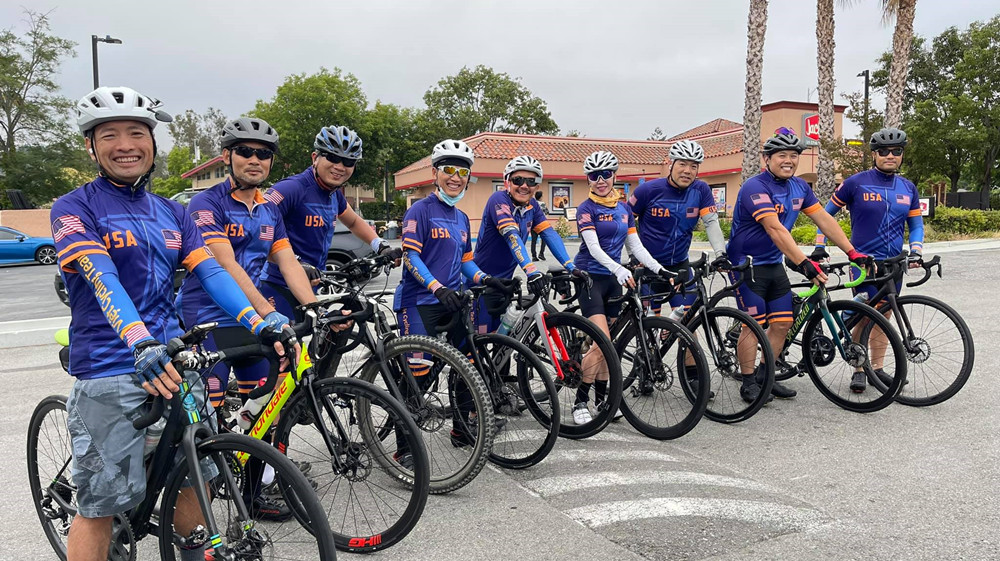 Who doesn't like having time to ride with friends every week? Wearing exclusive cycling uniforms and enjoying the fun of riding.
The Viet Cycling Team is such a team that loves cycling. They are a group from Vietnam, living in the United States, and getting together because of the same cycling hobby.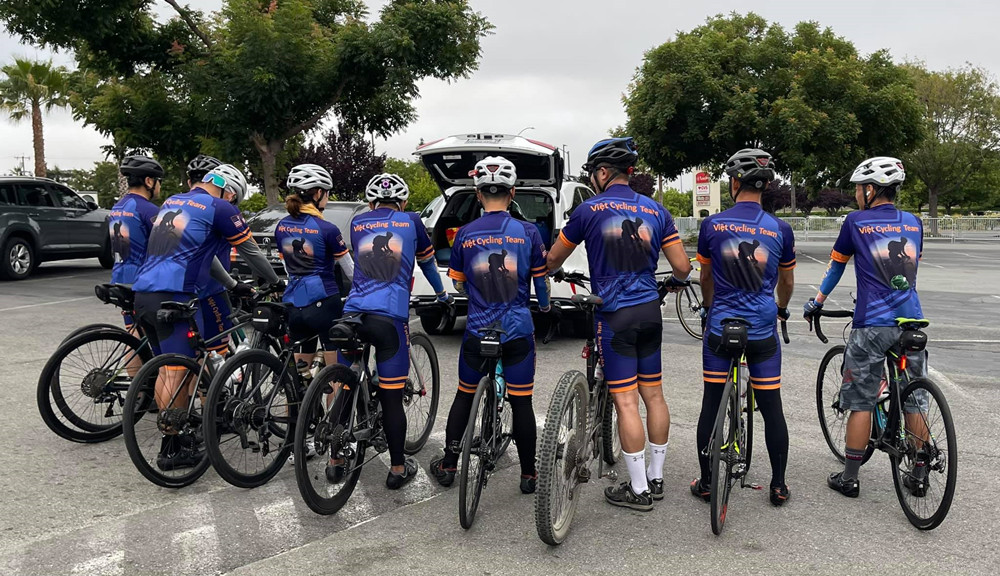 Joliamn tailored cycling tops, pants, and ice sleeves for them. The pants use a 3D cushion, which makes us more comfortable on long-distance riding; Clothes are made of more air-permeable materials, so the sweat can be discharged from the body quickly; The ice sleeves are also made of more comfortable materials, which can not only prevent sun protection but also allow ventilation.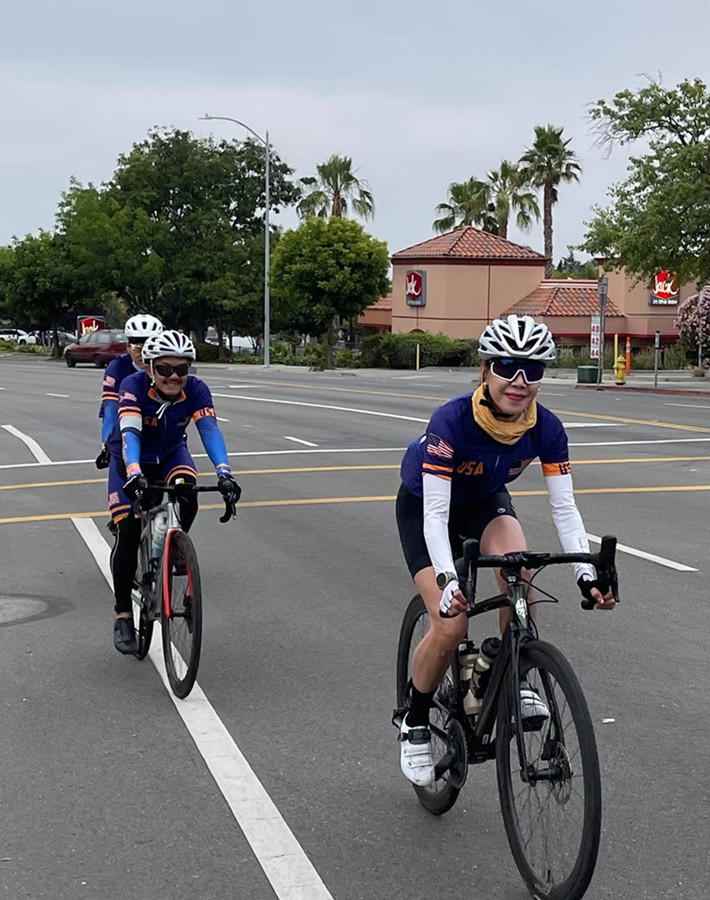 At the request of this team,the shirt has the American flag and country abbreviation. Pants and ice sleeves are printed with the American flag and team name.
They are so dazzling in the crowd in cycling uniforms, exuding a team spirit and a sense of collective honor.
If you also want to own your exclusive cycling uniforms, come to find us to customize them!